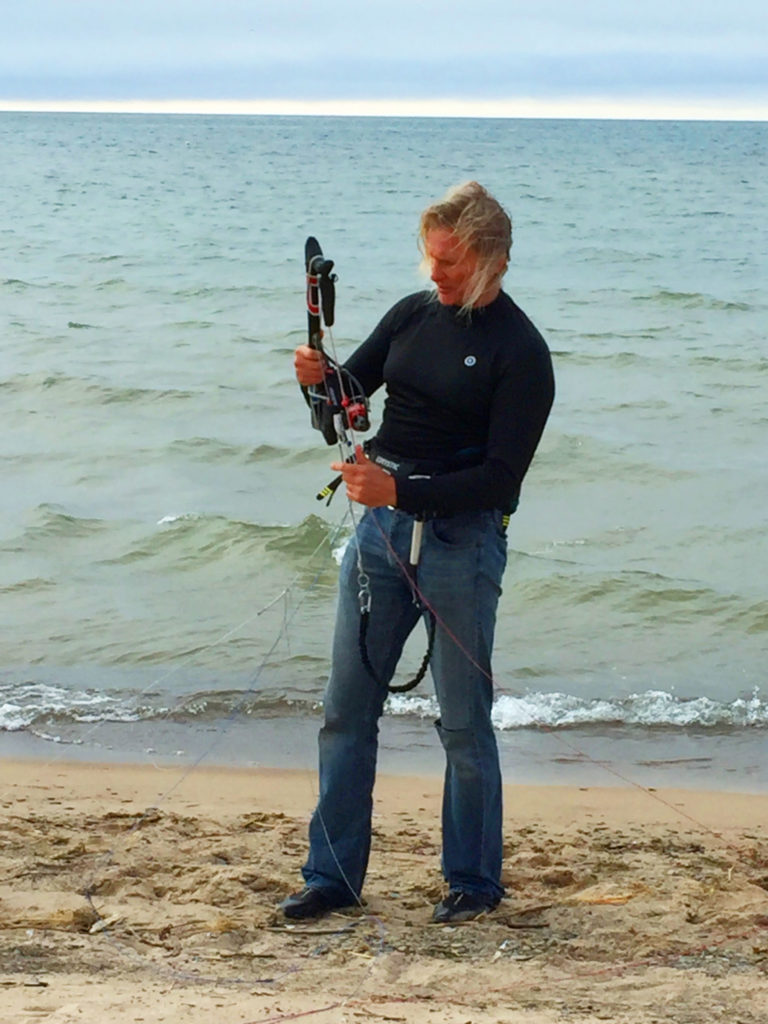 "Kiteboard Mike" Szromba, owner and founder of WindyCity Kite Sports 
Imagine a chilly overcast afternoon at Montrose Beach in Chicago. The winds are fierce, the sand is blinding, the waves are pounding onto the shore.  It's a day most people would avoid going outside, and you see a man in a wetsuit with a mile wide perma-grin on his face who can't wait to ride the elements, pumping up a giant kite.  For "Kiteboard Mike" Szromba, one of the Windy City's diehard kitesurfers, this is not only a way of life, it's what he lives for.  
Considered the kitesurfing ambassador of Chicago, when Mike pulls up to the beach in his familiar Woody Wind Wagon surf mobile, the excitement is palpable.  Kiters flock to see the latest gear for sale, and even passersby who've never thought about kiteboarding can't contain their curiosity about the stunning, colorful power kites dancing across the shoreline. Whether Mike or his team are fitting a proficient kiter with the hottest new water wear, or hosting an orientation for those just discovering the sport, "Kiteboard Mike" has turned "the stoke," how kiters express the thrill of the wind, into more than just a thriving business but a wild and rewarding ride.  
The owner and founder of WindyCity Kite Sports, the only full-service kiteboarding company headquartered in Chicago, Mike Szromba not only sees opportunities others miss, he seizes them. An incorrigible optimist fueled by a fierce work ethic and an innate talent for innovation, he was the one responsible for introducing the kiteboarding category to Amazon and its debut into the sport.  Before he became a respected presence in kiteboarding, Mike honed his entrepreneurial chops on the production side of the music industry, helping burgeoning new artists enter the marketplace.  When the digital revolution shifted the landscape, Mike transformed his passion for kiteboarding into a high-flying enterprise that continues to redefine the possibilities for enjoying the sport.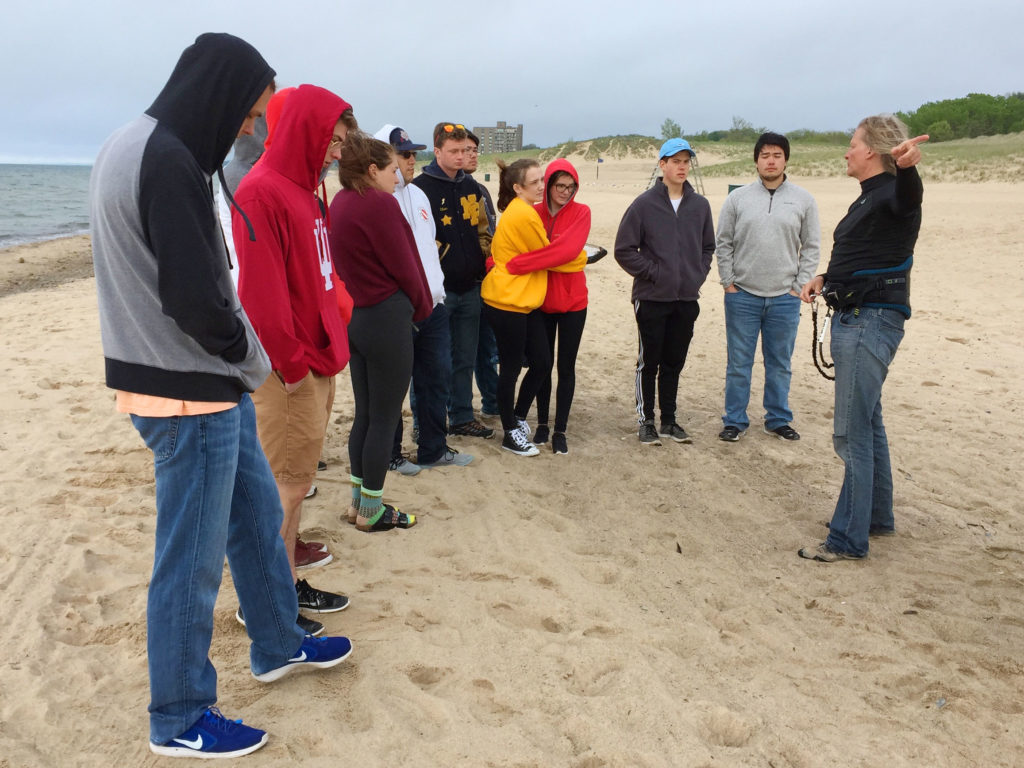 Another fun fact about Mike—for over twenty years he toured worldwide with his band Fair Warning, the critically acclaimed Van Halen tribute band.  He enthralled tens of thousands of screaming fans with his uncanny impersonation of David Lee Roth, for longer than David Lee Roth himself has performed in Van Halen.