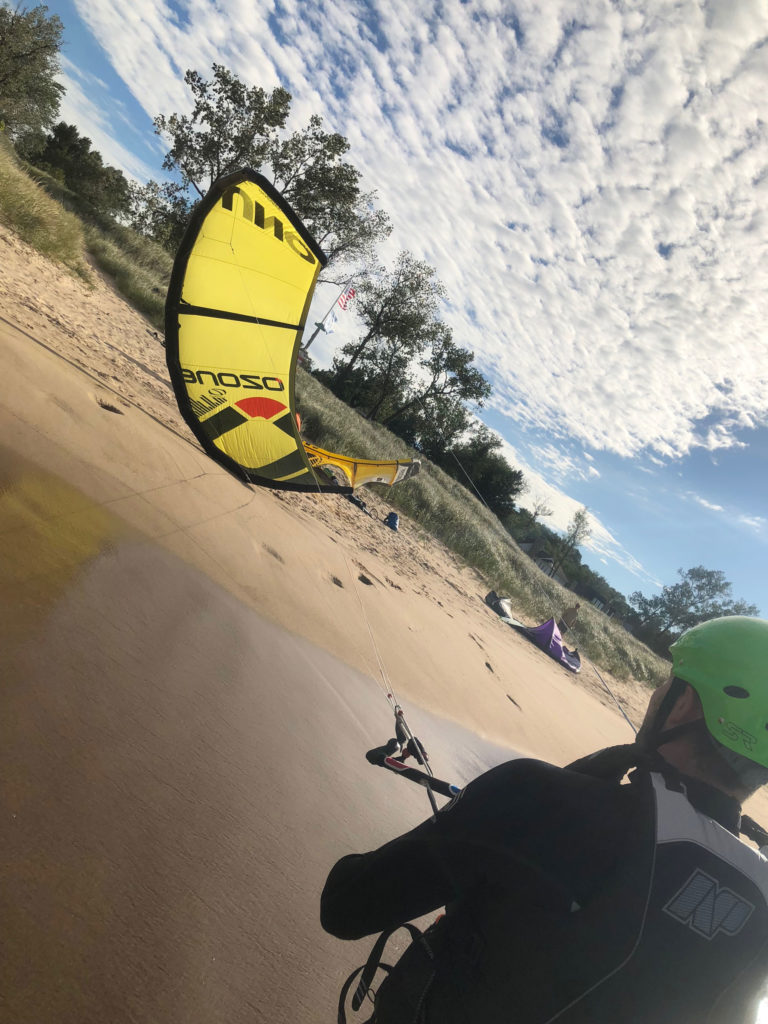 We work with every level of kiter from those just being initiated and intermediate riders seeking certification to seasoned enthusiasts of the sport who want to refine their techniques, learn new tricks or elevate their game. We use the latest equipment to teach, including two-way radio communication.
The exhilaration of harnessing the wind is what every kiter lives for, and our raison d'etre is to help each student cultivate the skills, finesse and confidence to soar. And the fun isn't limited to the water! We also teach landkiting… be it scudding, landboard or buggy… and even snowkiting. Being proficient in each of these disciplines allows all of us to kite here in Chicago year around!
WindyCity Kite Sports is the only professional, full-time, certified and insured kiteboard school in the area that is exclusively dedicated to facilitating enjoyment of the sport all four seasons. We teach 7 days/week, wind depending, and year around! Our cutting-edge curriculum is based on the International Kiteboard Organization (IKO) teaching guidelines and our instructors are certified through IKO. IKO is the world's premiere kiteboarding authority, focused on education and the promotion of safe practices. For info on lessons, click here.
IKO Certifications:
WindyCity Kite Sports is proud of our certification program that continues to successfully introduce safe, skilled kiteboarders to our kitesurfing scene. Taking lessons with WindyCity Kite Sports automatically certifies you at your level at no extra cost.  For info on certifications, click here.
Our Lifeguard Corps and Professional Beach Personnel Clinics:
Kiteboarding can be a wonderful boon to beach communities, but making sure local leadership, law enforcement and beach personnel are knowledgeable about the sport and promote responsible practices is an important component of our mission at WindyCity. For more information about contracting our services, click here: